Contact Us
Sherri D. Chinski, CPA
Managing Partner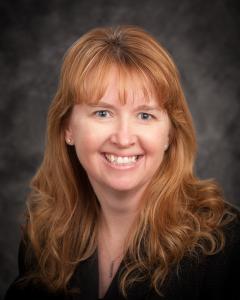 Phone 309-663-7506
Email
Loading Email...
Sherri obtained the professional designation of Certified Public Accountant and graduated from Illinois State University in 1995 with a Bachelor's degree in accounting. She joined the firm of Reiser, Jennings & Co. of Illinois, PC as a staff accountant the same year. In 1998, Martin Reiser and Sherri Chinski formed the partnership of Reiser, Chinski & Co., LLP as the successor firm to Reiser, Jennings. Sherri became Managing Partner in 1999 upon Martin's retirement.
She has extensive experience providing accounting, tax and consulting services for small and mid-sized closely held businesses. She has also worked extensively with new business startups and consulted with owners in the transition phase of business ownership. One of her favorite things is the relationships she has with her clients; many of them she counts as good friends and all of them are valued.
In addition to managing the firm, Sherri is active in several community organizations. She served on the Board of Directors of the McLean County Affiliate of the Susan G Komen Breast Cancer Foundation since its inception in 1999 through 2009. She is has held several positions for the McLean County Chamber of Commerce including board member, treasurer, chairman in 2013 and now as past chairman . She has been an active member of the Bloomington Rotary Club and served on the Board of Directors for the Bloomington Rotary Foundation in the role of treasurer in the past for several years. She has volunteered for many other community organizations.
She is a member of the American Institute of Certified Public Accountants and the Illinois CPA Society and has served as co-chair of the AICPA/PCPS 2002 Small Firms Networking Group. Sherri, her husband, Steve, and their two daughters, Anabelle and Morgan live in Bloomington.